We are excited to have Justin Riley (USA) back for an extended 2-day Fusion Blüesli in October! He has been in Zurich many times, welcome back! More info about Justin on www.justindance.com
We are equally excited to have Flouer Evelyn with us and teach again for our scene! You know her, you love her, let's go! More info on Flouer: www.flouerdances.com
Check out the beautiful demos of the 2, can't wait to have them back!
Workshop
There will be 2 groups (not by level, but because there is not enough room for everyone in one room!) and they will be taught both by Justin AND Flouer, you won't have to pick between them! Yay!
Stay tuned for details later.
Saturday
12.30-12.50 Warmup
12.50-14.10 Flouer Group 1, Justin Group 2
20min break
14.30-15.50 Flouer Group 2, Justin Group 1
20min break
16.10-17.30 One group: Small dancing that isn't called Micro
Sunday
WE START LATER!
13-14.20 Justin Group 2, Flouer Group 1
20min break
14.40-16 Justin Group 1, Flouer Group 2
10min break
16.10-17.30 One group: Micro dancing
17.30-17.45: Wrap Up of the Weekend
Parties
Warm Up Party on Thursday
Fuse the Blues, 20-24 , Dienerstrasse 90, 8004 Zürich
Friday, 20.00, 15.- (incl. in Workshop pass)
We are excited to bring you another party for the Friday. Because it is just so much better if you can warm up and get your body and mind into that Fusion goodness, ready for the weekend!
Saturday Free Fusion Taster with Ren (USA), 19.00 (Donations welcome)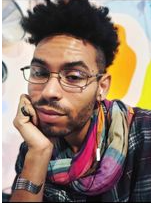 Hello my name is Ren. I specialize in a somatic approach to dance that emphasizes play over perfection. As an instructor I encourage students to notice how movement influences their internal world, and use Fusion dance as a tool to share a part of our authentic selves with one another. Using the container of "play", learning dance technique becomes a space of intrigue and curiosity where we are free to explore and share ourselves through movement. I'm excited to be here with y'all!
Saturday, 20.00, 15.- (incl. in Workshop pass)
Sunday, after class till 9.30 pm, 15.- (incl. in Workshop pass)
Your DJs
Flouer (USA/Italy)
"Comfort, Contrast & Texture" is Flouer's mantra while DJing for a room full of Fusion dancers. She calls NYC her hometown, though she mostly be found traveling the world creating dance experiences for many kinds of people. While DJing, the dance floor is her tapestry as she spins rich, colorful portraits full of creativity. In her world, she seeks to lull you with the sweet sounds of familiar rhythms- then skyrocket you into starry realms, far past where you ever thought music could take you. Dance is your playground, music is your jungle gym. More about Flouer: http://FlouerDances.com
Justin (USA)
As both a DJ and event producer, Justin is dedicated to creating the unforgettable. He knows how to read a crowd and create a vibe that keeps the party going all night long, and with moments that feel akin to "magic." with his infectious energy and innovative approach to music and space. ​
With decades of experience behind the decks, Justin is a master at seamlessly transitioning between genres, taking the dance floor on a journey from Electronic to Soul, from Caribbean to Funk, from Latin-Trap and Folk, and in a single set. His ability to fuse together different and innovative musical styles has gained him a reputation as a trailblazer in the world of Fusion Dance, and he is constantly pushing the limits of what's possible in the Fusion Dance community. More about Justin: https://www.justindance.com/as-a-dj.html
Ren (USA)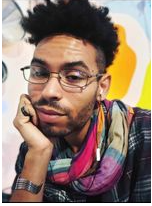 Hi, My name is Ren. I've been told my sets have a perfect combination of rhythm and emotion. That was definitely my favorite compliment. I like to to play music with a steady beat that pulls you on to the dance floor with an undeniable desire to move your body.
Nathan (Germany)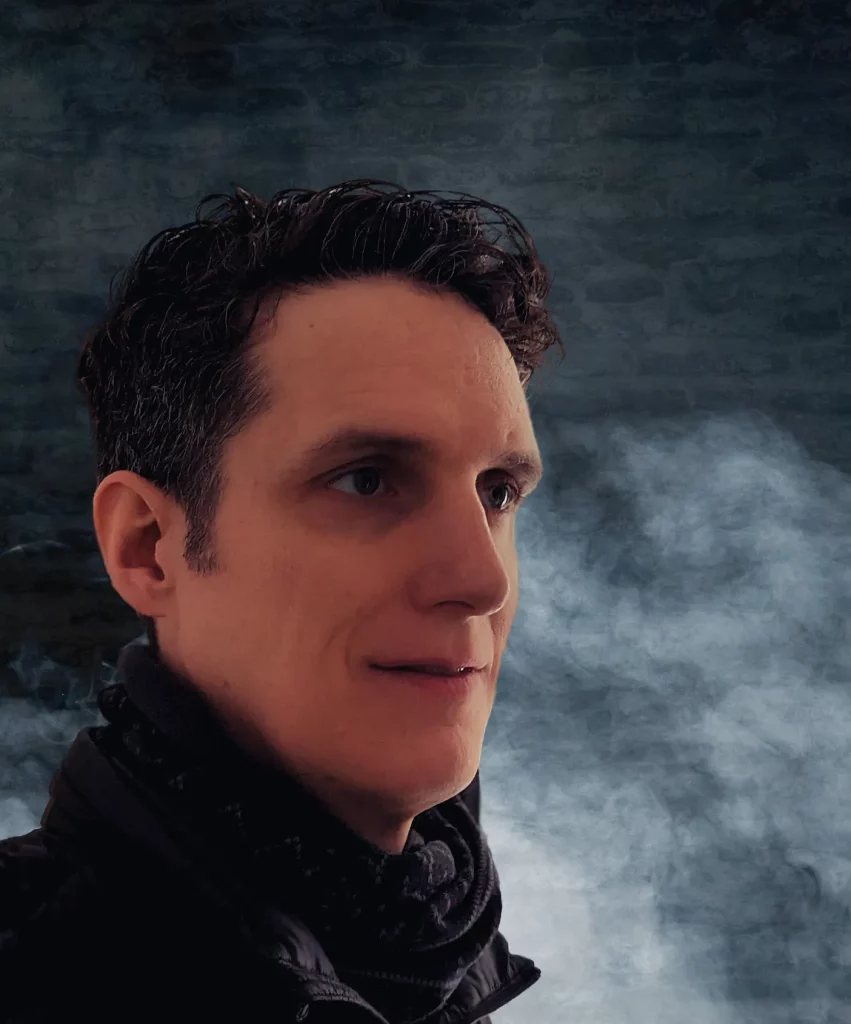 Nathan's passion for music began during his university years, where he began playing at small events. After moving to Germany he became more popular with his blend of blues and fusion music; where his unique style caught the attention of event organizers, and has been featured in 15 cities across Europe and the USA. His sets are characterized by the seamless blend of different genres, creating a cohesive, soulful sound that keeps the dance floor packed.
Martín (Switzerland)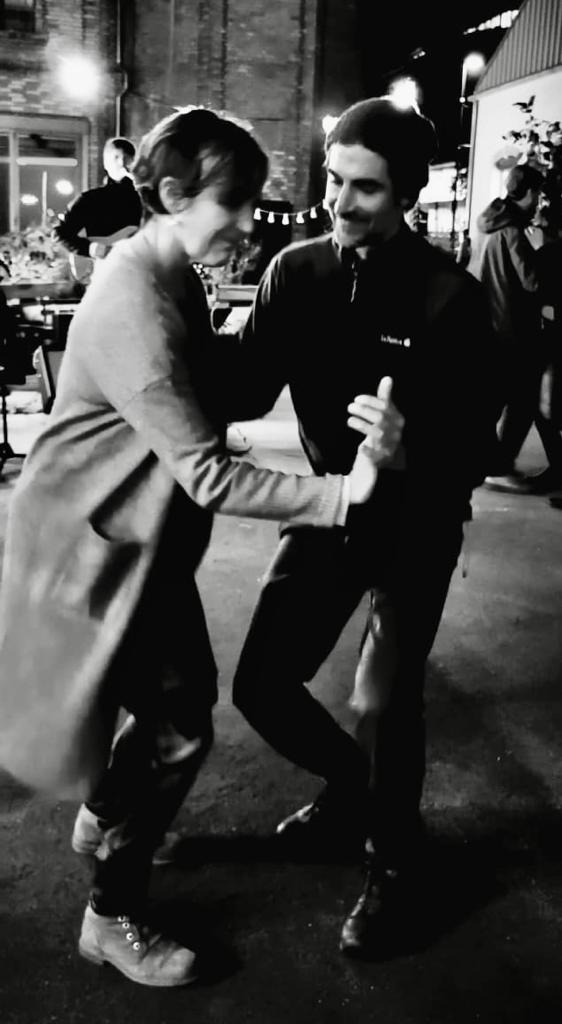 Having spent a lot of time at Funk and Electro parties in my twenty's and playing Bassguitar in several bands, I discovered couple dancing rather late, but found it to be a worthy replacement for making music.
Sharing the different spaces of music I encountered along the way from RnB, Hip and Trip-Hop, Asien Beat , Electro to Jazz, Folk and Worldmusic is as much pleasurable to me as sharing dance spaces.
Limi (Switzerland)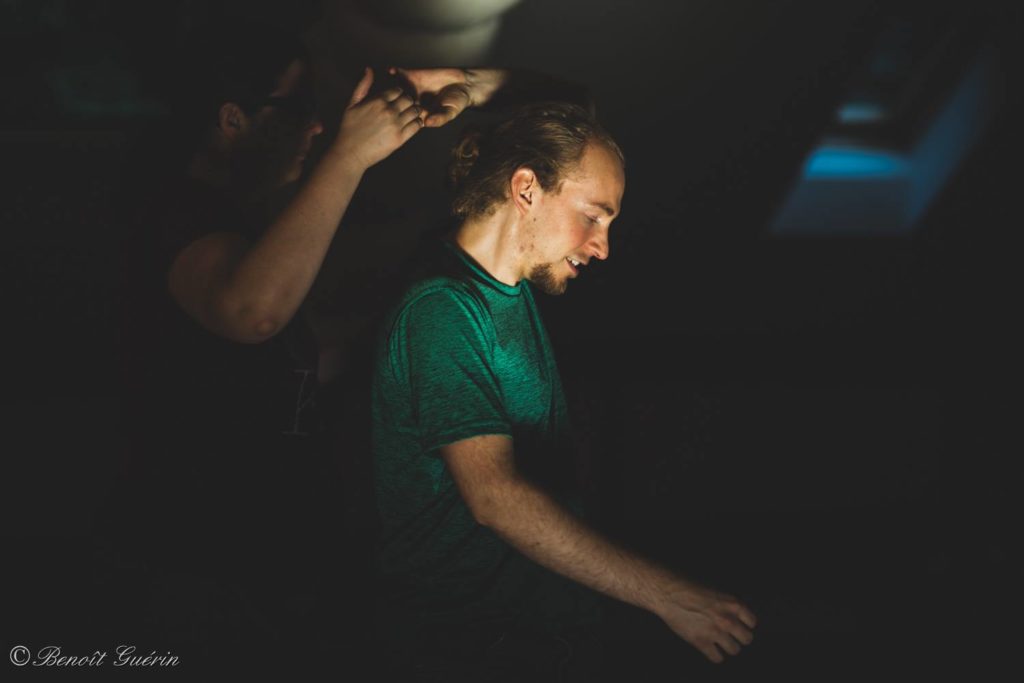 Dancing through life is Limi's motto taking you on a dance journey while DJing – experience the surprising new rhythms traveling around the world, hear the pressure exploring the deep depths of the ocean or just enjoy the refreshing sound of the breeze relaxing at the beach. Limi has always been fascinated by music – playing the violin in the past until he discovered dancing. He has been organizing, teaching and DJing in the local scene in Zürich since then always striving to make the dance floor an inclusive space for everybody to truly enjoy!
DJ Crossover (Switzerland)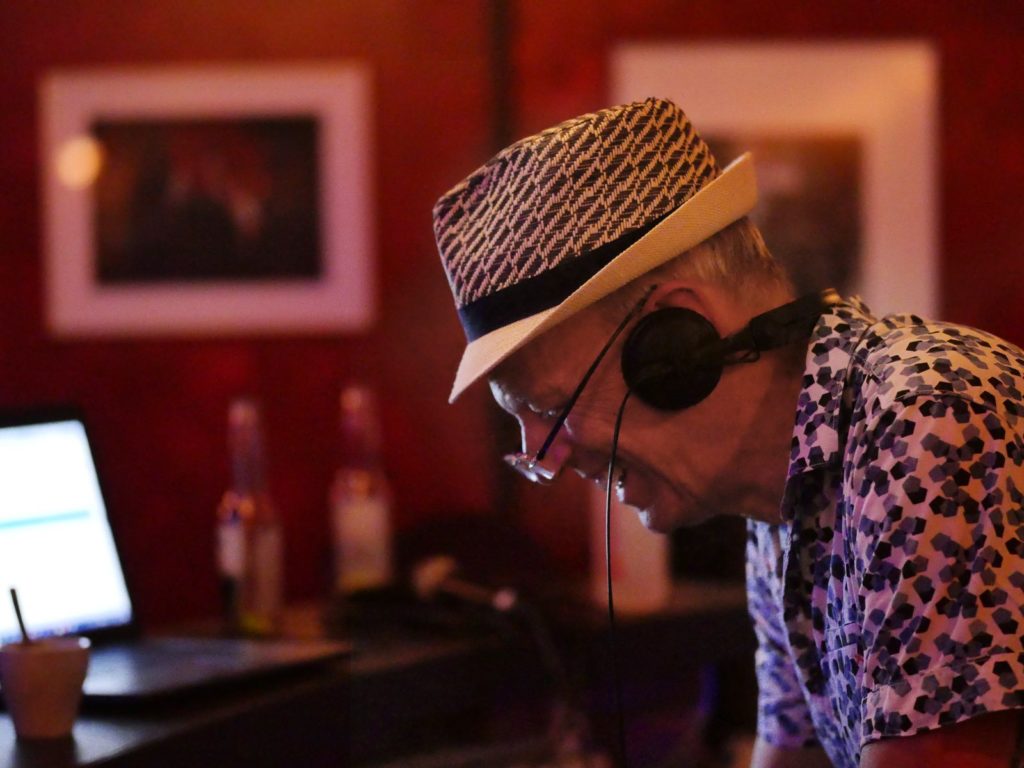 At the age of 18, he was lucky to be in a concert with Sonny Terry & Brownie McGee, followed by other musicians like Memphis Slim and many others. Decades later he says: DJ'ing is sharing feelings with the dancers, taking them to a journey, dancing together, breathing together, exploring the edges together. He is a co-organizer of «Fuse the Blues» and «Tea Time swing» in Zurich. He Dj's in Switzerland and abroad.
Prices
Two days : 220 CHF regular / 180 CHF reduced
One day (only if available) : 130 CHF regular / 110 CHF reduced
Party pass (only all 3 Parties): 40.-
Only Party (per night): 15.- (included in Workshop pass, only sold at the door)
Venue
All Parties and all Classes will be taking place at
Ella's Fellas Dance School, Militärstrasse 84, 8004 Zürich
Schedule
Friday
20.00 – late Party
Saturday
12:15 Check-in
12:30 – 17:30 Classes
19.00 – 19.50 Taster
20.00 – late Party
Sunday
CLASSES START LATER!
12:50 Arrival (Venue is not open before!)
13:00 – 17:45 Classes
18:00 – 21:45 Cool down Party
What is Fusion Dancing?
Fusion dance is done within a community of social dancers that have a variety of views on what it means to Fusion dance.
Some will say it is a dance form of its own while others will say that it is not a dance form but a way of dancing and thinking about dance (and teaching/organising dance). Some might say it is a type of contemporary social improvised partner dance that combines different dance styles to create a new aesthetic, while others believe it doesn't need to be contemporary, and it doesn't need to combine different dance styles, and doesn't need to create a new aesthetic (but often does have elements of each of these).
Most agree it does not require conforming to any particular defined dance styles, but typically uses a lead-follow approach that emphasises musicality.
Fusion dancing may involve creating a new dance style, recreating an already established dance style, combining existing styles of movement, or any combination of the above (as well as many other possibilities we probably haven't thought of yet).
Yes, this description is taken from Wikipedia, but we found it quite well written!